Get your book written with Camilla
3 Months 1:1 Writing Coaching
Let's cut to the chase. You want to write a book but for whatever reason, it's not happening and you want to change it. You don't want your dream of being a writer to keep being put off until one day.
As creatives, we've been told that writing is a painful, solitary affair. That we're meant to chain ourselves to the desk and bleed for our art.
I'm here to tell you that's simply not true.
Imagine being in total alignment with the book you are destined to write.
Imagine being so aligned that all of your fears, all of the excuses and reasons for not getting it done, simply fall away.
Working with me, we'll get to the heart of the real book you dream of writing. Not the one you think you should write, but the one that lives deep within you. The one you were born to write. The one you truly want to write. 
We'll uncover that story and work on an outline that will make it shine. Then you'll be unleashed and the words will flow. And I'll walk with you every step of the way, cheering you on, keeping that momentum going so you can get it done.
Your hero's journey doesn't have to be alone anymore when you work with me.
🎈BLACK FRIDAY SPECIAL PRICE🎈 
£999 GBP / $1155 USD
Price increasing to £1111 GBP / $1311 USD on 28th November
A life-long creative, writer and book lover, Camilla has worked in the design and publishing industries for over a decade. She is a creativity and writing coach, podcast host, international bestselling author and CEO at Tecassia Publishing based in Norfolk, UK. 
She is passionate about helping others unlock their creative flow and share their authentic voice with the world through her writing coaching, mentoring and author production services.
Camilla holds a BA (Hons) in Design for Publishing and an MA in Communication Design. She is an ILM Level 7 Executive Coach and Mentor and is accredited by the EMCC UK as a Senior Practitioner.
A passionate advocate for creative industries, she is a member of the International Society of Typographic Designers and a Fellow of the Royal Society of the Arts. Camilla uses her unique expertise to support others embrace creativity in their lives.
Camilla has been recognised as one of the Top Creativity Coaches in 2022 by The Coach Foundation.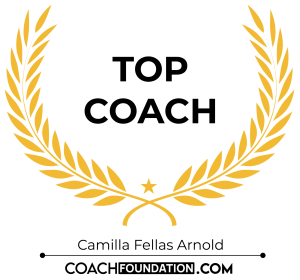 If you're waiting for something to feel safe, right or perfectly timed, newsflash for you; it simply won't happen like that. Those are the things you create for yourself in the process of DOING. In being the bravest person you know.